History of Dundee Satellite Station Ltd
---
Dundee Satellite Station Ltd home page
Background
Dundee Satellite Station Ltd was formed in July 2019 by two of the former staff of the Dundee Satellite Receiving Station (DSRS) at the University of Dundee when it was closed following the withdrawal of NERC funding after over 40 years of operations.

The story behind this was covered well by The Register in these articles:
Over 40 years of service axed for the sake of £338,000
Snatching defeat from the jaws of victory
Jodrell Bank goes full UNESCO while Dundee awaits the decomissioners

Also very well covered in Spaceflight magazine Vol.61 No.6

The old station web site is partially preserved by the wayback machine, as seen here DSRS (archived)

---
Looking Forward
Subsequently we reached an agreement with the University to acquire the assets of the receiving station with the intention to set up a new site near Dundee to continue providing support to small satellite operators and to the vast community of former users of DSRS with the collection of Earth Observation data.

The former staff of the DSRS are deeply grateful to all of the people and organisations that have supported us over the years. More recently we are especially indebted to those who have contributed to the GoFundMe campaign to maintain public access to the Earth Observation data as well as those who have provided time, advice, and letters of support that have made any progress possible.

We are now making good progress towards our ambition of a new and better facility. Our planning application for the new site was granted in Feb 2020 and work started end of May 2020 (delayed by the COVID-19 lock-down). We are also grateful for the professional support of Keir + Co in the application process.

More recently we have some good news to report on how the Dundee Satellite Receiving Station might rise once more

Our plans are also covered in the GEO newsletter on page 19, available here: GEO Newsletter No.65 - March 2020 (13.5MB PDF document)

A progress update on our plans was covered in the GEO newsletter on page 10, available here: GEO Newsletter No.67 - September 2020 (11.5MB PDF document)


---
About Us
Neil Lonie and Paul Crawford worked at DSRS for 30 years prior to the creation of Dundee Satellite Station Ltd and have considerable experience in the design, construction, and operations of satellite ground stations. Over that period we and our former colleagues built not just the DSRS facility, but numerous other systems for other organisations world-wide for environments as diverse as Antarctica (both British and Italian Antarctic research facilities) thorough to Egypt (Food and Agriculture Organisation project). In addition we have supported various research and development projects for organisations such as ESA, Eumetsat, NASA and NOAA.

An example of an Earth Observation image that we received at DSRS (part of a larger image made famous by the newspaper coverage) is shown here, with the centre of the image being roughly where the new site is located: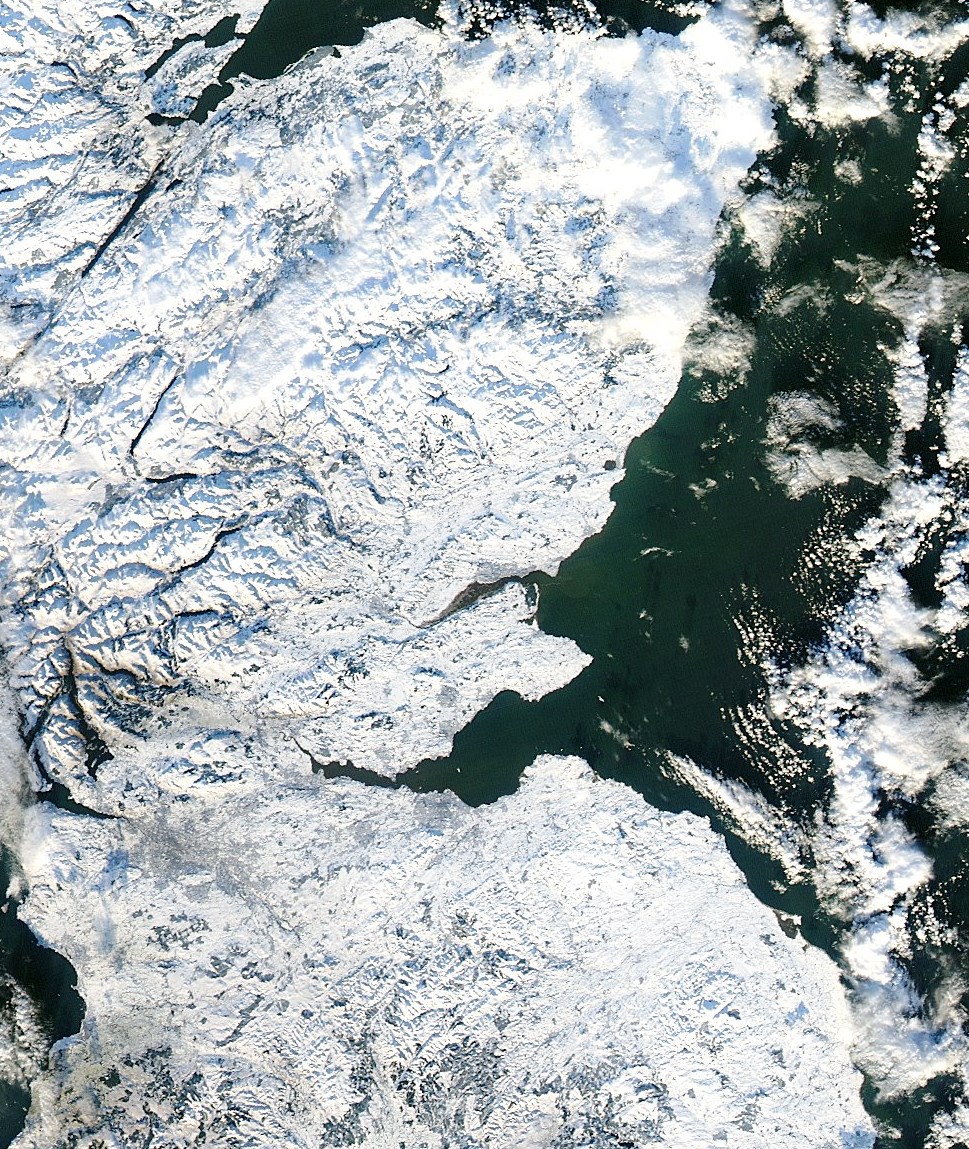 ---
(c) 2019-21 Dundee Satellite Station Ltd, all rights reserved.